Today, consumers rely heavily on digital tools to learn about a product, brand or service. Digital marketing allows the product, brand or service to be advertised and met with the consumer through digital channels such as search engines, websites, social media, e-mail and mobile applications.
360-degree digital marketing enables any product, brand or service to meet the consumer by using advertising on all possible platforms. It directly reaches the target users and leads to the brand meeting with the potential customer.
To be a strong brand, you need to have a strong digital marketing strategy. For this, you must show the customer that you have a 360-degree viewpoint.
What digital channels are your potential customers using?
Where do your potential customers spend their time online?
What is the customer journey to your website?
How do you track potential customers who reach your inbox?
How do you get feedback from sales on whether the potential customer is doing well?
Digitally enlarge your brand in 4 steps.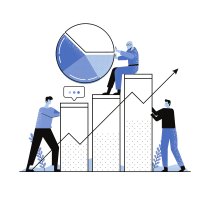 We measure your digital performance and detect problems.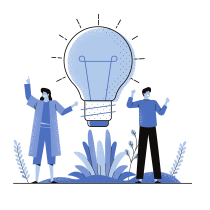 We develop digital strategies in line with the brand's short, medium and long term plans.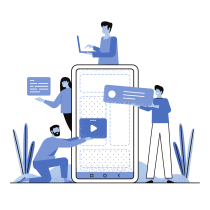 We integrate the digital tools you need into your workflow just in time.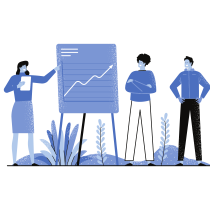 We optimize your digital performance for sustainable growth.
Corporate Idendity
Corporate Idendity is a complete company graphic solution which you use to present yourself to your potential clients. We focus on key elements and show your audience the biggest strengths of your brand.
Web Development
We help you make your site customer-oriented by providing concrete solution suggestions in the continuously changing digital environment.
Advertising
We enable you to gain more customers by integrating appropriate advertising models with the right budget and target audiences into your workflow.
SEO
By providing the right SEO service, we ensure that you appear higher, gain better quality traffic and increase your profit rate.
Web Analysis
We analyze your data by creating custom data collection strategies for your brand and help you improve your performance by using our insights in all marketing channels.
Email Marketing
By combining your online data with your offline data, we segment your customers more accurately. In this way, we enable you to set up data-based e-mail automation.
SMS Marketing
By integrating SMS automation setups into your workflow, we create marketing strategies that will strengthen your bond with your loyal customers.
Start Your Digital Journey!