Do you want to move your business to online? Get ready.
The COVID-19 pandemic has accelerated the shift towards a more digital world. While companies that have completed their digital transformation have survived this period with mild effects, but others have experienced great difficulties.
The digital transformation service is specially designed for brands that are new to digital or who want to complete their digital transformation.
What we do?
We basically analyze all available digital assets of the brand and measure your digital competence. After determining where exactly you are in your digital adventure and what services you need, we develop strategies for your short, medium and long-term business plans and integrate digital instruments into your workflow one by one.
Digitally enlarge your brand in 4 steps.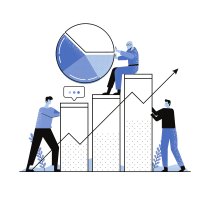 We measure your digital performance and detect problems.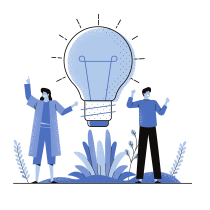 We develop digital strategies in line with the brand's short, medium and long term plans.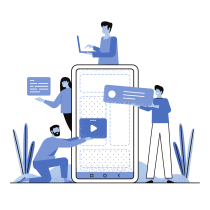 We integrate the digital tools you need into your workflow just in time.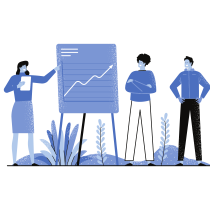 We optimise your digital performance for sustainable growth.
Corporate Idendity
Corporate Idendity is a complete company graphic solution which you use to present yourself to your potential clients. We focus on key elements and show your audience the biggest strengths of your brand.
Web Development
Customer-focused website solutions that deliver tangible business results, Dijilab helps brands the ever-changing digital landscape.
Advertising
Dijilab helps you to gain more customers by integrating appropriate advertising models with the right budget and target audiences into your workflow.
SEO
Start ranking higher, earning more qualified traffic, and increasing your bottom line with fully-managed SEO services from Digilab.
Web Analysis
Dijilab creates custom data collection strategies for its customers, analyzes the data and improves its performance by using its insights in all marketing channels.
Email Marketing
Dijilab has a unique data-driven email marketing approach. With our approach, you can combine online data with offline data, segment your customers more accurately, and implement data driven e-mail automation setups.
SMS Marketing
Dijilab creates sms marketing strategies that will strengthen your bond with your loyal customers. Integrates SMS automation setups into your workflow.
Start Your Digital Transformation!